Location & Venue information
Location RDS, Merrion Rd & Anglesea Rd, Ballsbridge, Dublin 4
Overview of Feis Ceoil Competition Venues:
Access to Dodder Suite A, Dodder B & Lansdowne Room and RDS Concert Hall (competitors entrance) are from Anglesea Road Entrance to RDS.
Access to Minerva Suite is from the Merrion Road Entrance.
(Please note access to the RDS Concert Hall for audience members is from the Merrion Road also.)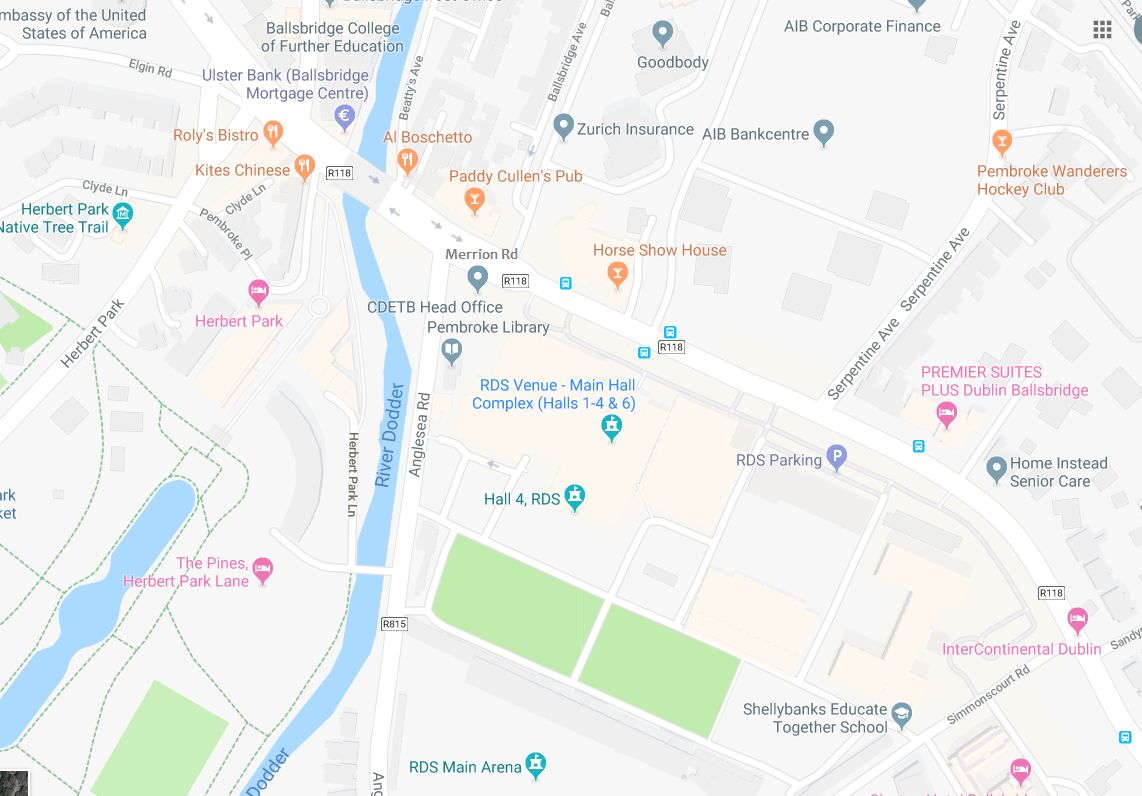 Below: Competition venues St Bartholomew's Church, Clyde Road and St Mary's Church, Anglesea Road.
On street parking only at St Bartholomew's. Limited parking available in the grounds of St. Mary's Church.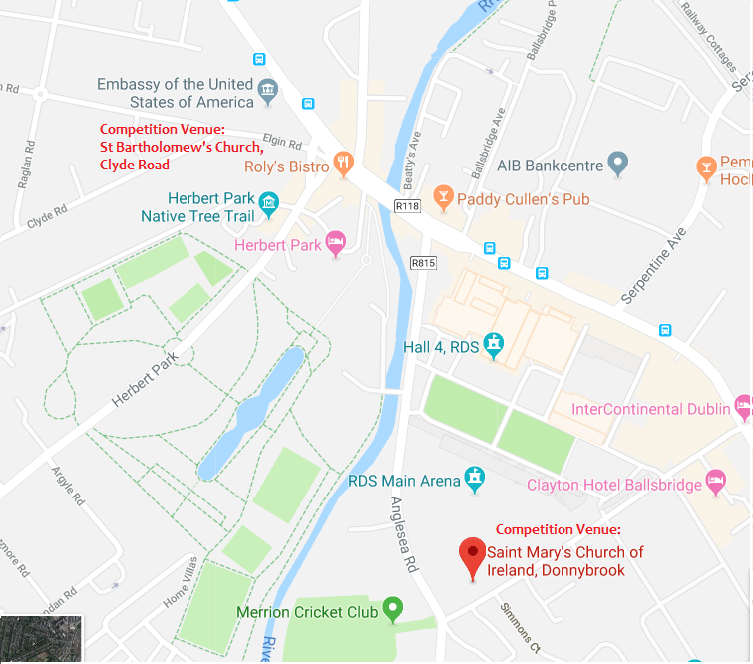 RDS Anglesea Rd entrance: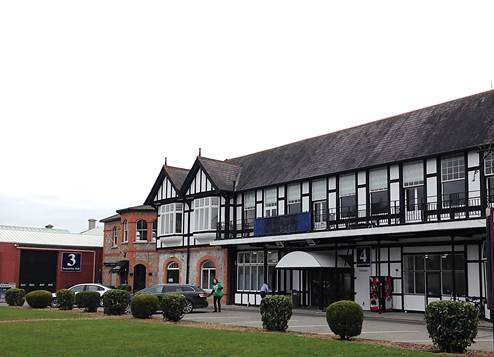 Building on right of photo: Dodder Room A, Dodder Room B & Lansdowne Room are in this building.
Low building of left of picture:
Feis Ceoil office is here.
This also serves as entrance to competitions in RDS Concert Hall (for competitors only)